Bed & Breakfast and Organic Mill in La Morra (CN)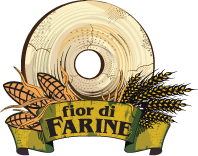 Bed & Breakfast and Organic Mill in La Morra (CN)
Delicious B&B in the heart of La Morra, with parking. Furnished with taste and accuracy, the room assigned to us was large and very clean, all impeccable.
What made our stay special was the welcome and professionalism of Margherita, Lilli and all the staff
We had already stayed at Fior di Farine two years ago, nothing has changed, everything is perfect and pleasant once again. Cleanliness, comfort and hospitality at the highest levels, not to mention the amazing breakfast with which Lilly and Margherita give a good morning. We could not find anything negative.
Fabulous breakfast with sweet and savoury cakes freshly prepared plus vegetables, cereals, yogurt, fruit salad, fruit, homemade jams, cold cuts and delicious cheeses…

☺B&B in centro alla Morra, struttura pulita molto bella. Personale gentilissimo e colazione molto buona con prodotti tutti fatti in casa.

☺La signora è stata molto ospitale e disponibile. Grande attenzione e cura verso il cliente

☺Phantastisches Frühstück!!! Gastfreundschaft...sehr authentisch...mit eigener Mehlproduktion! ☹Etwas abseits von Laufwegen...

☺Bed & Breakfast ben arredato, pulito e super confortevole. La colazione era tutta a base di prodotti fatti in casa: abbondante e deliziosa!
☺Tout parfait ☹Rien

☺La colazione è abbondante e buonissima, accoglienza perfetta

☺Posizione comoda. Parcheggio della struttura messo a disposizione degli ospiti. Colazione ottima e abbondante con prodotti del loro mulino. Camera pulita e confortevole.

☺Sehr herzliche Begrüßung, familiär-herzliche Atmosphäre, ausgezeichnetes Frühstück. Zimmer und Parkplatz wunderbar, ganz ganz freundliche Inhaber/Personal. Da gehen wir mit Sicherheit wieder hin ! ☹NICHTS !
☺Endroit magnifiquea la Morra pres des vignes. Propriétaire très sympathique. Excellent petit-déjeuner avec produits cuisinés maison. Adossé à un moulin qui produit des farines bio à l ancienne, de la polenta... ☹Rien..